----------------------------------------------------------------
INDEX INTERVIEWS GUESTBOOK
----------------------------------------------------------------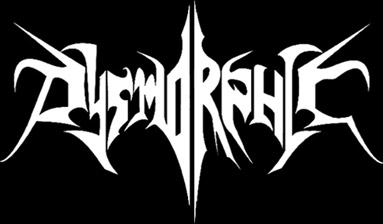 BRUTAL DEATH METAL
TECHNICAL AND MELODIC INSIDE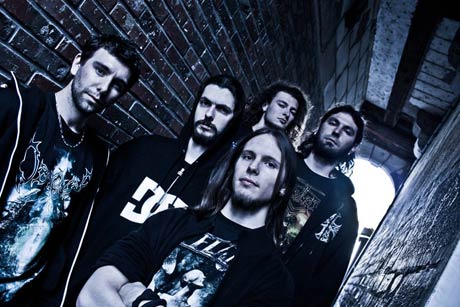 1. Hello! Before all, can you briefly introduce the band for those who aren't familiar with it?
Quentin: So we are the band DYSMORPHIC, native from the ''center'' district, more precisely the town of Tours, and our music evolves in a kind of death metal with touches of technics, melody and brutality.
The band is composed of Eric and Francois at the guitars, Baptiste at the vocals, Johann at the bass and myself behind drums.
Bat' (Vocals): Francois is our newer member and we're all proud he joined us.
2. Your first album "A notion of causality" was recently released. Can you describe it in 5 words? (Counter in hand)
Bat': Quiet, lascivious, sensual, smooth and relaxing?
Quentin: Technical, melodic, brutal, modern and heterogeneous!
3. You directly migrated from the self-released status, to a quite big underground label. It's quite rare for a French band... How did it happen? Did you have to fight hard to convince them?
Quentin: So during the promotion time of the album, we did a quite short teaser announcing the album was in the mixing stage, we included a short sound extract, and shared it on various social networks, and in particular the one of Unique Leader Records.
They contacted us back later to tell they were searching for new bands to sign, and were convinced by our extracts to offer us to be a part of their label. We negotiated the contract a bit but otherwise, to answer your question: No, we didn't have to battle that much to convince them, they came to us already convinced.
Bat': It's indeed quite rare for a French band to be a part of an American label such as Unique Leader, but I sincerely think the presence of a band to be as great as Gorod on this label paved our way.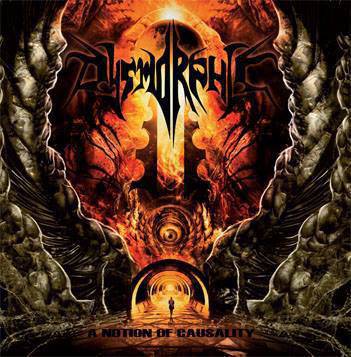 4. In comparison to your Mcd, the production of the album is more precise but also warmer... Can you tell us more about the place where it was recorded? Did you wish to differ a bit from the current brutal or very technical releases thanks to a "hot" sound?
Quentin: The drum parts were recorded by Frederic "mobo" Motte (Who took care of recording the drum parts for Gorod's last album) in the town of Tours, same for the mastering. The guitars, bass and vocals takes were done at Jules "julio" Martinez, a previous guitarist of the band. He also took care of the mixing.
Bat': Our goal was before all to keep this highly intelligible side that characterizes us. Why bother playing so many notes if it is to hear none? We didn't want a dirty production, neither something heard and heard again for the guitars. We work hard to be intelligible on stage, so our smallest duty was to be so on the album.
5. Your music is brutal, but also sometimes more melodic, with by moments roots emanating from the last albums of DEATH... Is this important for you to remain intelligible? Wouldn't it kick your ass to play Mexican ultra-brutalgore, even just for a single track, for fun, on the border of the meat cutting table on Saturday night? (Maxi Gruik helps to pick up in the pork breedings and abbatoirs! Think about it, pork fat is life!).
Quentin: Some of us in the band listen to DEATH, but speaking for myself, not so much; Anyway it's not a part of my influences. But it's highly possible our music becomes closer by moments since Death is a precursor of the "Technical, but melodic" style!
We want our music to remain intelligible, it's quite technical, and it is always more comfortable for the listener to understand what occurs musically the best way possible.
Bat': We all have expectations from Dysmo, but pure brutality isn't really interesting for us. We want to keep this serious aspect in our music. Then, we all have side projects, so it's always possible to have fun.
6. So you play brutal death metal... But why "Brutal"? What does this word mean for you, and what does brutality represent in your daily lives? (I hope you won't answer "Kicking the supporters of the adversary team on each month's first Saturday")
Bat': Well it's very easy, I do everything screaming at the same time, I wake up, I eat, I work, always screaming, all the day.
Otherwise, despite the energy escaping our music I think we all have quite calm, down to earth personalities. So brutal, it's only for the music.
Francois: I think the brutal side really helps to get some relief, thanks to music you can express yourself differently from language. We all have things to make us angry in everyday's life, and playing brutal music helps to free some weights we have inside of us.
Eric: Brutal, because it's good to share such kind of mood with the crowd, this music leads us and frees a part of us, maybe. We are all of a relatively quiet nature, but perhaps do we own an extreme side?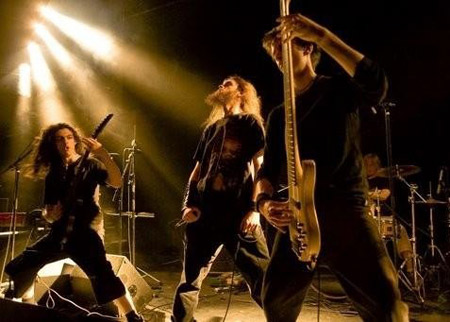 7. Basically, you evolved under the NECROTICISM moniker... Did you change to avoid the comparisons with CARCASS (Your style don't have much in common) or did other reasons motivate this choice?
Quentin: Indeed, we wanted to change of name because it was very often associated with CARCASS. All the more the NECROTICISM name was closer to the style of the band at the time: It was quite old school, but also not too personal Death metal. Since we later changed of style for something more accomplished, mature and technical, we also decided to change of name.
Bat' : The change of name was also the opportunity to underline the musical evolution.
8. Your music is influenced by SUFFOCATION, it's clear, but while you're playing on the blast and the technical side, you seem to be slightly less sensible to the pachyderm riffs and grooves we could find (On a more important manner) in the first part of their career... Could we say you're bigger fans of the "Despise the sun"/ Souls to deny" epoch? And their last recordings, what do you think of it?
Quentin : Speaking for myself, I'm a big fan of the eponymous album!
Eric : Same, I'm a fan of the band, but in particular with the Pierced from within, Souls to deny and the eponymous album. I find their later records aren't as good as the one I just quoted.
9. If I wanted to force your hand and become a part of Dysmorphic as a musician, which qualities should be mine? Do you welcome unsolicited applications, or should one obligatory subscribe himself to the job center?
Quentin : Currently every job positions in Dysmorphic are taken, but to replace any member of the band I would say the qualities would be: To have a good sense of relationships, to be professional in the working approach, to have a very good level on your instrument, to let the metal flow during gigs, to be a part of the projects and ideas of the band.
Bat' : I really think relationship is the most important. Of course every other qualities are needed; But a musician might be extremely talented, if we don't get along with each other's on a personal point of view, it won't work for the music. We are five individuals and spend hours on the road to go and play gigs, we should obligatory get along. Hopefully, we are a great team and one can say there's a real osmosis in the band.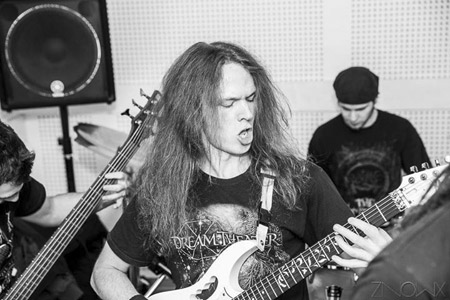 10. And if I was trying to be a part of your company in a very pushy manner, as a sampler/ Dj, while no position of this kind was available (Neither considered), what would be your reaction, and would I anyway get a job interview to be able to show you my motivations? (Underlying question: A little touch of electro/ indus/ sampler, could it appear one day in your compositions?)
Quentin : Speaking for myself, I would anyway discourse with you! Even if I'm almost convinced a DJ/ Sampler could not really be a part of the band. We are quite opened to new ideas, on a musical and aesthetical point of view, so it would deserve reflection. The band is thinking about and working on atmospheres that could be a part of the next compositions, so it's not impossible backing tracks could be used (Through a sampler) to bring these atmospheres live, in a closer or more distant future.
11. Do you think it would be reasonable to compare the playing of your drummer, in his most "torrid" moments, to the preparing of a homemade mayonnaise (You know, when you beat the eggs and mustard in a very fast manner), or then would another picture of cooking be more appropriate in your eyes? (I could have quoted the meat grinder, but you don't play gore brutal death).
Quentin : Huuuuh ... "Could you repeat the question ????" No, to be more serious, I don't think the answer is for myself!
Bat' : I would rather say somekind of cheese soufflé. It's very hard to prepare and cook, it requires some experience, but it's really a bomb!
12. You can unveil your current playlist if you wish to.
Quentin : The Night Is The New Day (Katatonia), A Voice From Within (Intervals), The Sun Comes Out Tonight (Filter)
François : Autotheism (The Faceless), Peripery II (Periphery), The Machine of Dementia ( Blotted Science) …
Eric : Ghost ( Devin Townsend ), Sextape (Deftones), Planetary Duality ( The Faceless)
13. If Nostradamus was still alive, what could he teach us about the future of the DYSMORPHIC band? What could we expect for a close future? Thanks for the answer.
Quentin : Some new compositions, some kicking gigs!
Bat' : A musical evolution, and gigs that kick!
Eric : A new line up, some new sounds!

Web page: http://dysmorphicmetal.bandcamp.com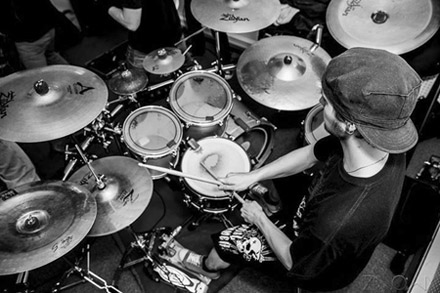 >