----------------------------------------------------------------
INDEX INTERVIEWS GUESTBOOK
----------------------------------------------------------------


HYPONIC
HYPONIC is a cool old school Brutal Death metal band from Hong Kong that has got some obscure and doomy touches in its music. They've got their chances to please the fans of INCANTATION.
It's cool to have got here this interview done by Roel of TRIPALIUM Zine!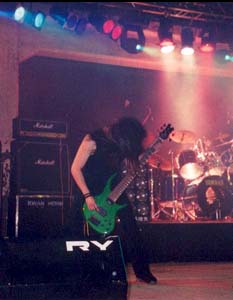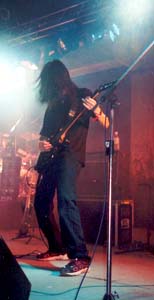 Your debut CD "Black Sun" was actually released in 2001 but it was only in the late 2002 that you seem to become aggressive in promoting it. Why?
At the very beginning, we really think that this CD is not good enough for places outside Asia. When the CD is first released, we only sell it in HK. And then we have a chance to play a show in Taiwan and we sell some there as well. And then we were approached and we approached some other guys from Asia and China. Then people spread our music out and we received e-mails from all over the world now. The feedbacks are quite good even from Europe or so. So, we begin to send some CDs over there as well. But I don't think we had become more aggressive. Just more and more people heard of us now. For most of the cases, we were being approached by the others. We all have jobs and have to work. We have little time to promote our CD aggressively.
Do you have any particular target like on which country do you want the band to be well known or something like that?
We don't have any target. We would like those who would really like our music to be able to obtain our CD and listen to it. For the other morons or trend followers, we don't give a shit whether they buy or not or they like us or not.
Have you tried submitting your materials to labels? What are the usual reactions like from them after hearing it?
Yes, we have. Most of them are small underground labels and they like it. Some of them buy a few copies for sale. Some wants to sign us but so far, we haven't come up to any of them with an agreement.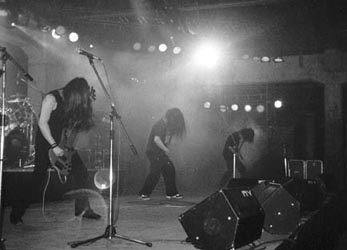 What about reviews? Have you sent the CD to some bigger mags, aside from the small fanzines like Tripalium?
We haven't sent CDs to big zines.
There's virtually no other band from Hong Kong that plays death metal as of this time but I was told that there's a huge market for metal CD's and other merchandise there. What do you think is the main reason why not many are interested in playing death metal?
You have to first of all like this kind of music. Then you have to be willing to spend as much time as you have in playing your music. Making you not being able to do any other stuff. As a result, not much people play this kind of music.
A friend told me that there is a thriving hardcore scene there. Does it, in anyway affect the mindset of the kids who listens to metal into jumping to the hardcore scene?
I don't mind if people used to like metal and then jump to the hardcore scene. If they listen to metal because of the trend and then he jump into hardcore scene following the trend, I'll prefer he fuck off ASAP. It is their own choice and everybody has their own choice. For those who stay behind are all true hearted.
It was stated in the inner sleeve of the CD that it was recorded in the bands room but the sound was amazingly clear. Can you tell us more about the recording process? Is this room actually a rehearsal studio?
Yes that's our rehearsal studio. We spend many, many times to record, try and learn. Anybody who's willing to spend so much time in doing so can also get a very satisfying result.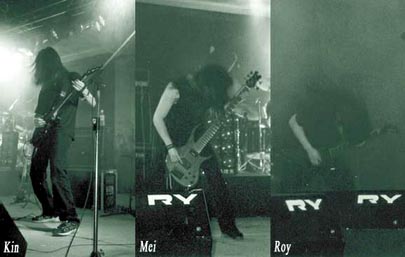 Are you still in search of a drummer? Is it that hard to find a dedicated metal musician in Hong Kong?
We don't do anything to find a drummer now. I'll still be responsible to record the drums. Then we now have a friend who's willing to help in playing shows for us. So, we'll just keep it like that. At the very beginning, I don't think it's so hard to find a dedicated drummer, but now I know that it is the true.
I'm sure you're in touch with Soni of Trinity Records, and my question is have you ever discussed any possible collaboration between his label and the band?
We have discussed on this but haven't come up with any agreement. Trinity Record is not very suitable for us. DIY is a better choice.
What about your relationship with other metal bands from mainland China? Who are the bands, zines and label that you're personally in touch with there?
I have a very good friend in Beijing, China. His name is Metal Fan. He runs an Ezine called AreaDeath (http://www.areadeath.net) (but all in Chinese). He's also the promotion Manager for China Region of Trinity HK. He's also an editor for a China Metal Zine (PAinKiller). We met each other in China twice. We not only talk about music, but also movies, personal stuff, everything. He's a very good friend of Nong, the vocal of Ritual Day. Nong is also a nice guy. But we're not as close as with MetalFan. We met him also in Beijing China last year. They have just released their 1st album and i think it's pretty good. We have also another very good friend, Dust. He's an editor for Painkiller Magazine and Areadeath Ezine. He's now working for a magazine called Tong Ju Ge Qu. But this zine is not specialized in metal.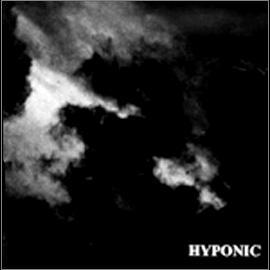 What can you say about the growing metal scene in the mainland? Have you ever had the chance to witness a gig there?
We watch a metal band show in Beijing last year when we were there. The metal scene in mainland China grows rapidly and i would say the scene there is better than that in Hong Kong. But still, we'll have to keep improving in order to be compatible with the western world.
You have just recently recorded a new song for several compilations worldwide. Will you tell us more abut this song and in which comp is this going to appear?
This song is more doomy and more close to the songs in our next album. A compilation is already released months ago, by Thailand Maelstrom Metal zine. (http://www.thai.net) And then few days ago, China Mort Record has just released Reserrection of the Gods II. Some others are coming, like Indonesia's SONNENGOTT MUSIC (www.sgmdf.cjb.net), Romania's Morbidtales Megazine (www.darkages.go.ro) and some more.
Aside from that do you have any more songs ready to record for future release?
We're already recording new songs for the next album.
Now that more and more people are starting to take notice of the band, what sort of plans are you guys are setting up to gear up for the future, aside from releasing your next CD of course?
As mentioned earlier, we have a friend who can play drums in our live shows, so we are ready to play shows.And I think this time, we can be more agressive in promotion.
If you can afford to by a ticket for a trip here in the Philippines, would you be willing to play live here? Do you have any certain demands when playing live in a certain place?
Of course we love to. We hope that the bands playing in the shows are good. The equipments and settings are good. And the most important thing is the show must be organized with true heart.
Thanx a lot Roy for the interview. I hope to hear more great metal from you guys.
Thank you!!!!!!

HYPONIC
c/o Chan Chung Man
Room 2, 6/F, Block B
Yee Fat Building, Woo Yee Hop Rd.
Kwai Chung, Hong Kong
>