TORMENT - "Where dwells a mortal torment" Demo out now!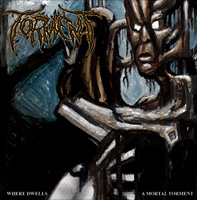 This is the rerelease of french Death metal band TORMENT's demo 1998.
Initially released on tape, now a Pro CDr with cardboard sleeve and color cover.
This is a band I used to play in around 1997/1998, we were playing Death metal/ Brutal death
and we were into bands such as Cannibal Corpse, Entombed, old Cryptopsy, Morbid angel, later Broken hope, Unleashed...
Later the drummer and one of the guitarists went to play in AMETHYSTE (Rip).
This release contains rehearsal tracks as bonus. Limited to 100 copies.
Price: 3 Euros + postage.
Available on this webshop: http://nihilisticholocaust.bigcartel.com