----------------------------------------------------------------
INDEX INTERVIEWS GUESTBOOK
----------------------------------------------------------------


TRANSMIGRATION
OF ATMOSPHERIC MORBIDITY



In the 90's, those who searched in the more dusty corners of their local record shops could find cool and totally obscure death metal bands... In the case of Viogression, it was death doom with nice morbid atmospheres, and their first album "Expound and exhort" haunted quite some thoughts in my teenage death metal dreams.
The band came back in 2014,
it was a nice opportunity to ask them some questions.
Answers by Brian (Vocals)

PSYCHOSOMATIC INSANITY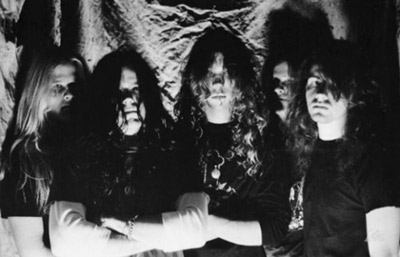 \\ CIRCLE OF THE DIVINE //

1. Hello! So VIOGRESSION is back... How does it feel to play the songs again after almost 20 years of morbid sleep? What's up with the band lately?
Hey, what's going on?
Yes, Viogression has reassembled and we have played a handful of shows. It's been cool. We have a new drummer Duane Timlin, Ed Lockerman on bass, in fact Ed is playing the same bass rig as 1991 on the Death/ Pestilence tour.
2. In 2014 you released a new MCD entitled "A Pure Formality". Can you briefly introduce the record? Was it released only digitally or a CD version also exists?
The new EP "A pure formality" has been in the works for a long time. Bryan & I wrote everything in my home studio. We officially reformed in 2001, at least Bryan & I did, and we began working on new Viogression songs. We hired a drummer Erik Schultek from Narcotic Wasteland to record the EP tracks, the rest is Bryan & myself, aside from Paul Masvidal's solo in End of fall & the James Murphy solo in Black. When we decided to go into the studio we went to Chris Wisco & tracked the EP with him at his studio.
The EP is available on ITunes & Amazon through song cast. We have physical CD's available also. It will be available through Dread records on cassette in May.
"A pure formality" is a collection of songs Bryan & I wrote in 2001-2004. Writing the EP Bryan & I had only the intention of releasing new Viogression. The release is something both Bryan & myself hope everyone enjoys.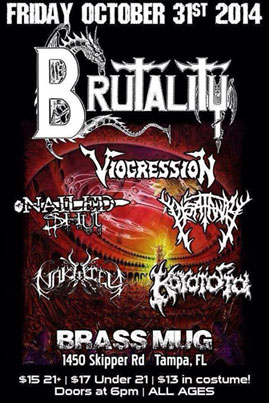 3. The song "Black" contains blastbeats, and a style I would say is closer to "death black from the 90's". This is new for Viogression, this is also a bit more melodic than before. Was there a need to diversify the music? Your new songs also contain a more "atmospheric" approach, due to the underlying guitars. Was this brought in the bag by a new musician?
We have always had blast beats, but a song with such a relentless use of blast like Black from "A pure formality" is one extreme.
The song Nocturnal is an example of the other extreme with Bryan playing acoustic during the verses. It's raw & melodic, with the vocals exposed. Mimic & end of fall are the other 2 tracks from The EP and both also have their own vibe.
We've always strived to be atmospheric in our music.
4. The voice of your vocalist didn't change at all... Did you keep him locked in a fridge the last 20 years? AhAh
My vocals just come naturally. Thanks, hope everyone enjoys them.
5. Now you also play gigs again... Do you play songs from the two albums? Can you give us a set list to have an idea? (Perhaps you also play cover songs?)
We have fun, we play songs from "Expound & exhort" (Like Limb from Limb or Fragmented carcass) to older demo songs (Like Wind of death & Circle of the divine). We rip through the 2nd album "Passage" with Duane at rehearsal, the last couple of shows we played Accept temptation & Lost Forrest from the 2nd album. From the new EP "A pure formality" we play Black & Mimic live, so far. We've been talking about playing End of fall & Nocturnal live though, so we'll see.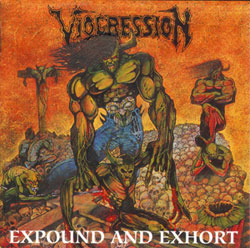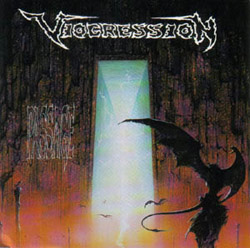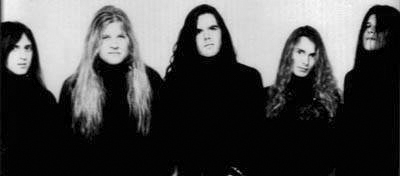 6. In the 90's, VIOGRESSION was known for being very influenced by OBITUARY. Was this a band you liked a lot, or was it more coincidencial? What where the bands you liked at the times of the two albums? (Those that could be influences, etc)
Bryan and I have many influences. I have always gravitated toward black metal, Bryan has a different view and comes from a different perspective, I think the EP represents a polarized view of both of our different perspectives.
7. I recently discovered ACCIDENTAL SUICIDE, and I was surprised to hear they share some doomy moments with VIOGRESSION. Since they come from your area, can you say if there were other death doom bands in there? Was Milwaukee/ Wisconsin a "Land of doom"? A previous guitarist of Accidental Suicide, Bill Mears, is now a part of Viogression. Is he a longtime friend? I imagine he was something like the "First natural choice"?
Ed Jackson (The vocalist of Accidental) & I have been friends since we were kids, listening to Possessed & Bathory. Bill Mears played a few shows with us, but he's no longer a part of Viogression.
8. The first two demos from 1990, "Execution" and "Perception Blur", was it very different from the albums? Was it all different songs, or maybe some tracks or some riffs were used later on the albums?
Before I joined Viogression, some songs were written which eventually became the "Perception blur" demo. 4 months later we recorded songs for the "Execution" demo, it was written by Bryan & myself.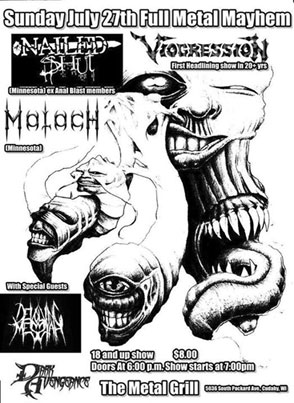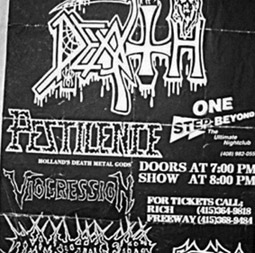 9. Your two albums were released by TOMBSTONE Records. Who was running the label and how did you sign with them? Was it located in Wisconsin?
Tombstone was a subsidiary Label of Communique from England. Mark Grey ran Tombstone from UK.
10. I read your second album wasn't meant to be released under this form, there was a problem concerning the final mix... Can you tell us more?
"Passage" was released unfinished & was not mixed or mastered to completion, only partially. There are some scratch guitar tracks, while some other tracks and sections are missing. It wasn't meant to be released like this.
11. Some peoples wonder what "Viogression" means... Where does the word come from? Was it Violent + Aggression? Virulent + Progression?
The name Viogression is violent aggression.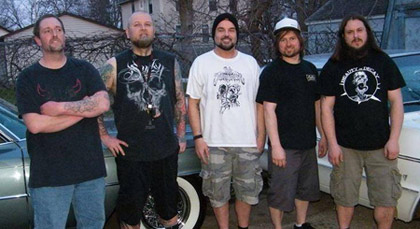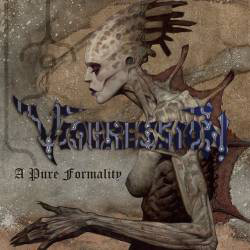 12. You remember the death metal bands you listened to in the 90s? DEATH, DR SHRINKER, NECROPHAGIA, MASSACRE?
In the 90's I was listening to Grave, Entombed, Carcass, Morbid angel, Phantasm, Cannibal corpse, Monstrosity, Morgoth, Nuclear death, Death, Napalm death, Dr shrinker, Suffocation, Cryptopsy, Paradise lost, Autopsy, Immolation, Bolt thrower, Dismember, Decide... That's just a beginning, there's so many other bands... Sepultura, Sadus, Pestilence...
13. What are the future projects of VIOGRESSION? Do you have new songs? Thanks for the answers.
Viogression happily announce we are now part of the Dread records family! "A pure formality" will be available on cassette in May. More info coming soon.
Web pages: http://www.reverbnation.com/viogression19
https://www.facebook.com/Viogression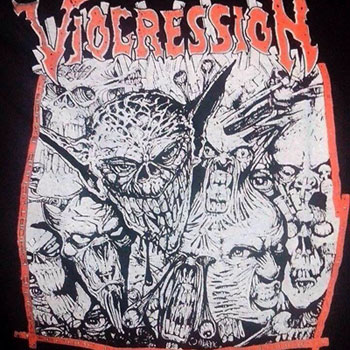 >