----------------------------------------------------------------
INDEX INTERVIEWS GUESTBOOK
----------------------------------------------------------------

DEATH METAL/ BRUTAL DEATH FROM GEORGIA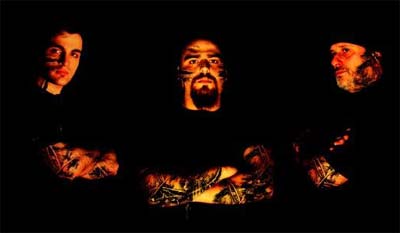 1. Hello! What's up? Can you introduce your band to the readers? What should we know about BOHEMA before this interview begins?
We are Bohema from Georgia, we play brutal death metal and have already recorded 2 studio albums, in 2008 (Eternal Slaves) and 2010 (Endless Greatness). This lineup is present since 2006. In autumn we were on tour in Germany, right now we are working on a new album. Both the two albums were published by Renaissance Records, Moscow, Russia.
2. Was the BOHEMA name chosen because you don't feel like you settled somewhere, don't fit to the sane and organized way of life some peoples chose, or are there other meanings behind this word?
Because of a lifestyle, in the direct sence. We didn't want to express any aggression or protest with any stupid name, we named the band with a simple word that would be acceptable for everyone and would show connection to what we do.
3. Your most technical, epic or "arabic" moments sound quite strongly like NILE, I could also hear some VITAL REMAINS (Not so new), some mid old MORBID ANGEL, as well as other bands located between the "old school" and brutal death tipis... Which of these influences would you confirm, and would you add more names to the list? Why did you choose Death metal instead of thrash metal, black metal or another "close" genre? (In my opinion you made the best choice!)
It's an honor for us to remind anyone such great bands, both the albums are founded on a certain concept but the second one is more individual and might be considered as Bohema's as a band's face, two years of progress is obvious; this style expressed the character that suits our ideas the best, this is the music that allows us to fully express our feelings and ideology.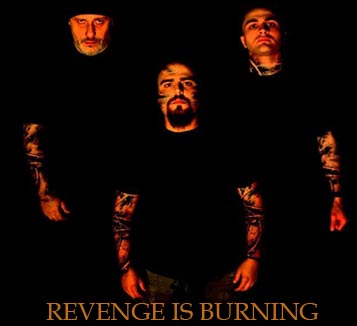 4. Some of your atmospheric interludes and quite epic riffs sound quite exotic (As far as I'm concerned)... In lack for a better word I would choose the "arabic" moniker... Could we say these influences emerge from your old Georgian roots? Or eventually from other cultures? (After all with the globalization and internetisation, the influences of own cultures tend to soften). How does traditional Georgian music sound? (I'm not well informed about this part of the globe, so a description of your country's past culture could be interesting, on various artistic points of view if possible)
Our music is basically based on the Sumerian mode, which is mixed with the Indian, Persian and lately the Arabian one. It's not connected with the Georgian ethnic music, though some influence of our national music may be noticed because we are Georgians, but this is not done purposely. If you are interested in Georgian traditional music, search on the internet for "Rustavi Ensemble".
5. George Gelashvili is the guitarist, main composer, and also vocalist of the band... So should BOHEMA be considered as a solo project, or a real band? Did you open a little the composing possibilities since more guys joined yourself, or do you preciously keep this divine opportunity for you? :) Are you regularly able to play gigs, or is it rather about rehearsals and composition?
Giorgi Gelashvili (aka Barashka, Gevaron, Kargmotknuli etc): I as a main composer of Bohema feel the most comfortable to play with Paata (drum, aka Bonema, Dzia etc) and Giorgi (Bass, aka Cochon, Geworq, Jorik etc); we've been playing together for 4 years now without changes in the lineup, we understand each other well musically and personally and so it's a pleasure for us to work together; we mainly just rehearse and compose new songs, because there aren't gigs very often in our country.
6. If BOHEMA would be associated with a color, which one would you choose? A quite orange yellow (Something close to fire) would be quite nice as far as I feel it... But what about your own view of the atmosphere and feelings? Have you got a particular way to call your music, or do you associate it with something in particular? (An animal, a painting, castles, a mountain or something else?)
So interesting and funny! We also associate this exact color to the album and the music is associated directly with the Sumerian mythology.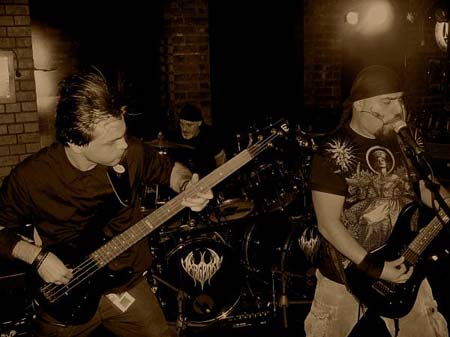 7. Your first album was initially self produced in 2008. Are you happy with the global rendering and feeling of the whole? How are the feedbacks? I think the production is of a good quality (Yet not over produced), did you record it in Georgia or did you need to travel to another country? If a darkened deity gave you the opportunity to come back in time and change 2 things on this CD, what would you choose?
There've been quite pleasant feedbacks, even our German tour was a result of a good reaction. Our German friend and now our manager Johannes Haas helped us a lot and we are grateful for everything he has done for us and our band; about changes, we think the first album sounds like it should do so it's ideal and unique I could only say that we'll improve something just in our upcoming albums.
8. This album was supposed to be re-released by NEW RENAISSANCE records in june 2010, but I saw no trace of it on the web... Is it a bit delayed, or what happens?
The 2010 rerelease of "Eternal Slaves" has been already done and CDs are distributed by Renaissance Records in Eastern Europe; for the rest of the world, contact bohemaoffical[at]myspace.com
9. Apparently nothing was released before this album... Maybe you recorded a demo? Or was "Eternal slaves" really the first real recording to saw the lights of the underground? (Perhaps you played in other bands before, or recorded something under another name, because this doesn't sound like beginner-music...)
Bohema is the first band for our main composer Barashka, but the other guys had considerable musical experience before joining the band, Paata had been playing in bands like Pergamo – the first Georgian black metal band, in the old Bohema with completely different lineup and in Time Factory, a Georgian progressive metal band. Giorgi is a bassist in other two local bands: Angel of Disease and Signs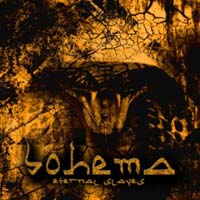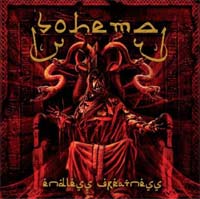 10. Did you write new songs since those of the album? How would these new tracks taste compared to "Eternal slaves": Would we hear some changes, new influences, more Georgian roots, or is it globally the same genre?
This is exactly the same but continuing in the Arabic style.
11. There are two Georges in the band, isn't it a little hard to communicate sometimes? Did you find a tip to make communication easier? (I could imagine George is a commonly used first name in Georgia, since it's globally the same word... Am I right, or wrong, or just confused? ;-) )
Yes we are two Giorgis in the band, but we often call each other nicknames so it's not too hard to communicate.
12. What are your favorite metal albums for 2010? Are you anxiously waiting for a particular album, or are you rather a nostalgic kind of person who always listens to his favorite dusty records?
Of course there are some old favorite legendary albums, but there are also upcoming albums that we look forward to, e.g. Morbid Angel and Melechesh. There are bands that we love very much and listen to actively, bands like Behemoth, Nile, Cryptopsy, Orphaned Land, Sadist, Gorod, Divine Heresy etc.
13. This is the free-speech question: Feel free to talk about whatever you want. Music or not, Bohema or not.
We're glad to have a chance to taste local German beer. We had heard a lot of rumors about it before and finally we're here and having it. Beer isn't our favorite subject to discuss but that was the question.
14. What are the future plans for BOHEMA? Should we expect some gigs, a new release or something else in the end of 2010/ beginning 2011? Have you got merchandising to sell? Feel free to add whatever is needed, and conclude this interview.
This year our new album is coming out, for the beginning of 2011 we'll have enough material to start working on the third album, we're planning some gigs as well, but unfortunately it's not only up to us. At this time there are only our albums available on the store, but maybe we will take care of our merchandise direction too. Finally we'd like to thank all of our friend who helped us a lot and made all this happen, we now have two high quality records, we had a German tour and have future plans all of these because of our friends. We'd like to say special thanks to Misha Chkhaidze, who's our sound director, Alex Menabde and Sergey Shengelia, these guys let us make records in their studios; and again special thanks to Johannes Haas for his support, for organizing the tour, popularizing Bohema and simply for everything, without him we just wouldn't do it; Soon we going to have our website and you'll have a chance to see all the upcoming news and updates from the band. All the best.
Web page: http://www.myspace.com/bohemaofficial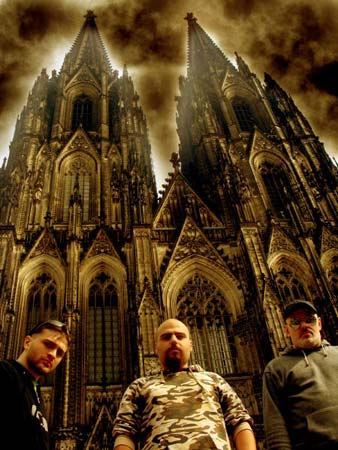 >