----------------------------------------------------------------
INDEX INTERVIEWS GUESTBOOK
----------------------------------------------------------------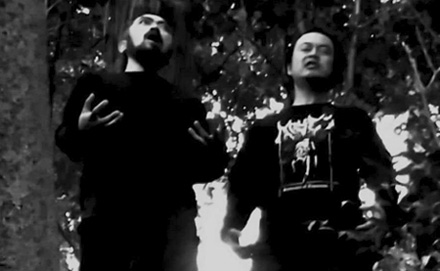 1. Hello, what can you say to the readers, to let them know about the current activities of ANATOMIA?
We are currently working on our new full-length album. This time we're working with Me Saco Un Ojo Records and Dark Descent Records. Even in this terrible Covid-19 pandemic situation and all the shows/tours has been cancelled/postponed, we have been very busy with recording our new materials, and lots of new releases coming up. That's great things for us. This new album will be released by the end of this year hopefully but we're not sure yet. 12 inch split with Mausoleum has just been released, while another 10 inch split with Shambles will be released soon.
2. Your first album "Dissected humanity" was recently rereleased on FALLEN ANGELS records, but with a different cover artwork... I imagine you're still proud of this full-length. Why didn't you use the original artwork, for legal issues or other reasons?
Yes that album was reissued to cerebrate its 15th anniversary, and we got this offer from this label from Korea, Fall Angels Productions, with a new album cover. We didn't have any legal issue there. We got an approval from Roy at Necroharmonic about releasing it too. It was just the label's intention.
3. Even if you released full-length albums on bigger labels, you also keep on incubating split Eps and especially demos on tapes! Many bands don't care about this format once they "crossed the threshold"... What's especially good with demo cassettes in your opinion?
Cassette is always our favorite format. You know, we grew up listening to music on tapes since we're small kids. I still have many tapes that I made dub from records, you know I often rented records from rental stores, and drew the logos, did all hand-writings of titles on the covers. I like the compactness, and the sound itself is much heavier and we get used to it.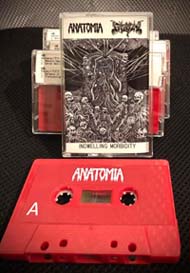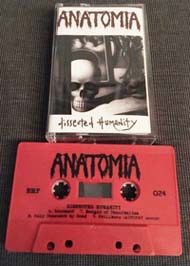 4. What does death metal mean for you? Is it more about the "death" or the "metal" side?
I don't know, which is more and which is less... haha. Death metal is just my life-time music, you know I have been a player, listener, fan of it for many years, so its part of my life I guess. After years of listening and collecting death metal, I'm still doing it the same today, I'm a real Otaku, haha. But that's right, its has to deal with death and it bases on metal.
5. In your heavier moments, your riffs aren't so far from sludge sometimes, even if the inside of the feeling is different.. Do you enjoy some sludge bands? It's quite different, not really "metal" under some angles, but I think some of it can be appreciated for the heaviness...
That's right, but it isn't any intentional but we focus on the feelings, emotion, and atmospheres in the music then that naturally happened. We're not really familiar with sludge stuff but we like different kinds of music, and I guess we create something different from being just metal.
6. There's a little psychedelic touch in some of your songs, but with a more sickened and horrific vibe than regular psyche music... Do you enjoy the current "heavy psych" wave or prefer to listen to some old smoke bands? After all, there are great non-metal musics to discover in the 70's and even 80's, some obscure releases that weren't too promoted...
I used to listen to some old psychedelic stuff but I'm not digging it much now. I listen to death and doom stuff mostly today. I just don't know well about that genre. Any good recommendation? I'm a total death metal, death doom maniac, and Jun is more into ambient, noise, black/doom and some weird stuff you know, so that's how our music is created with a good mix of different styles.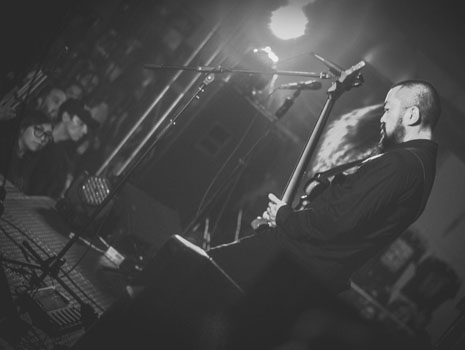 7. What does underground metal mean for you? Is it more about discovering many new and small bands, is it more about contacting peoples involved in obscure music?
I think both finding/collecting new bands and contacting or trading demo stuff with people around the world. Its just all fun thing to me to keep checking and collecting new bands music, shirts/merch and even flyers both in data and physical copies, and supporting peoples involved in creating them. You know, bands were connected in underground music by contacts and I think that's the underground music.
8. ANATOMIA seems to be a pretty active live band... Do you think it's needed to play a lot of gigs to make the band more alive and awake the real spirit of ANATOMIA during gigs? If you played a fewer amount of gigs, do you think you would be so inspired to write new music and move your ass in the underground? Or on the contrary perhaps fewer gigs would mean more free time, to rehearse and compose new songs?
Well, here in Japan, especially in Tokyo, there are many gigs happening, like almost every weekend we had 2-3 shows just one night at different venues (actually I'm talking about before this pandemic, now we don't have many shows like that), and I think that's crazy and too much, when we compare it to other countries. So we are looked we played many gigs. But if compared to those other bands who play more shows actively, we keep more balance between shows and recordings. I think it would be difficult to spare time for song writings if we kept playing shows again and again, although playing shows is still necessary and fun to do.
9. Years ago when I was playing bass guitar in a band, the guitarist used to reverse the riffs of more famous groups and played them inside out, to try and find new ideas... Did you already try to play ANATOMIA riffs inside out? Do you think it could be a good idea to compose new riffs? For the writing of new songs, are you more efficient with "free jams" during rehearsals, or writing riffs at home?
Haha never done that. We mostly write at home but sometimes we come up with riffs and ideas at jamming and studio session. To me, song-writing is something spontaneous and not much thinking or trying out. We get the basic idea/riffs first, then we add some arrangements and atmospheric parts.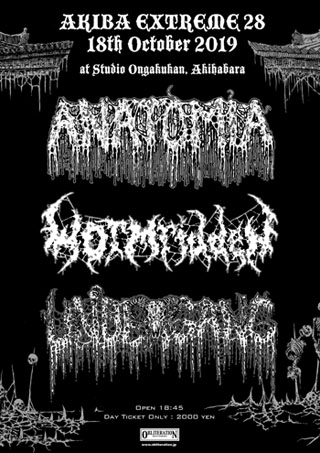 10. Years ago some members of ANATOMIA and UNDERGANG used to join in death and doom under the name of WORMRIDDEN. Are there news about this project? Can you tell us more?
Yes we had released two demos so far. Only 4 songs we have officially released now after many years, so things are going very slow on this project. We're trying to write more songs and get going with this project but me and David are pretty busy with our own band things, etc. There is one song I wrote, it's the latest and is entitled "Swarm of The Exhumed". I have that song only as pre-demo recording, and this will be included in the upcoming Noxious Ruin Mag compilation #2. We will surely release something new in the future, but we don't know it yet.
11. If you could write the music for some horror movies, would you enjoy it? I think it could be interesting for the listeners to experience the world of ANATOMIA in a dark ambient/ horror context... Do you enjoy this kind of sounds?
Yes of course, we love horror soundscape ambient stuff as you can hear it in some of our recent albums. We're glad if people enjoy it. We enjoy writing some strange and obscure music too, you know without using standard instruments. We'll extend our style to something more obscure death and doom.
12. Now let's talk a bit about Japan. What was the first doom metal band in your country? This could be traditional doom or more obscure doom death... I'm curious about discovering more ancient bands from the past...
Well, not sure. Maybe Ningen-Isu, an old metal band that played sound much like Black Sabbath in the early days. I'm not that familiar with that band but it's well-known here, and it's a very old band started in 1987. Yes, its obscure and you should check them out.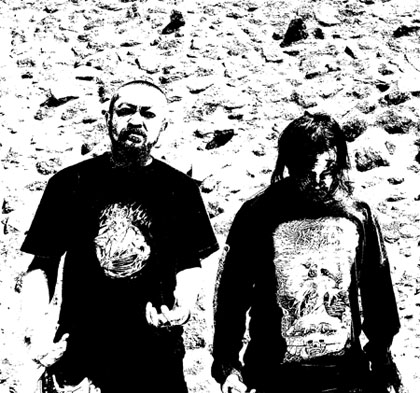 13. Your music is very obscure and cavernous... Would you say Japan lacks of caverns, and perhaps you developed some kind of "cavern fetishism"? AhAh. Is it easy to find recluse places in japan were no humans and no buildings are present? Is it easy to find nature and agricultural fields in there?
In Tokyo its not easy haha. But yes if you go out to countryside, we find many obscure places. One well-know place is Aokigahara forest, that is known as the place for suicide. Its just a huge forest where there is nothing but deep forest that you can stray away very easy. Also we can find some psychic spots, I believe there are many in the northern part of Japan.
14. What shouldn't a travelling stranger do in Japan, or he would seem gross and peoples wouldn't like his behavior too much? Perhaps a traveler shouldn't talk too loud, shouldn't touch peoples too much, or maybe should take away his shoes before entering someone's house?
Hahaha that's a good question. Yes we have unique manners here in Japan. You have to be quiet in public places like when you are on an elevator or on a train. Its not something that you can't do, but people are in general respecting each other and not making noises. And peoples don't eat/drink on city trains (except bullet trains), and talking over phones isn't preferable.
15. From an insider's point of view, what would you say Japan is known for in the underground nowadays? 15 years ago it was famous for grindcore and harsh noise, there were many crazy bands in japan, but now in 2020 I'm not sure about the "main Japanese style".
Well, I think there isn't any main style or anything like that is "main" nowadays. As long as I know for being involved in the scene today by just playing shows alone, I can tell that grind core and metal punk is very popular. I often see a bigger crowd at shows by bands that plays such styles. This is just a comparison between the styles of music the bands play, and its not like how it was years ago, like the hard core, grind core scene back then. It seems there are different styles and varieties equally.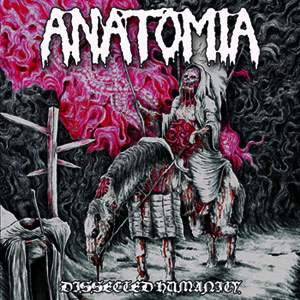 16. Now here are some more simple questions:
-A. AUTOPSY or ABSCESS, which do you prefer?
-B. MASSACRA or LOUDBLAST, which do you prefer?
-C. MASTER or MASSACRE, which did you listen to the most?
Autopsy for question A, Massacra for question B, and Massacre for question C. Both bands are great without doubt so nothing to criticize at all.
17. There are currently so many new old school or morbid death metal releases, that it's hard to keep up with what's rotting on... Do you think death metallers should be given special vacations to spend hours listening to the new death metal demos and Eps? Ahah. More seriously how do you keep informed about it all, do you follow certain labels, certain youtube channels, bandcamp pages, or perhaps zines?
That's true. There are so many bands and releases out there today, and I always miss out buying some stuff. I do check labels' news and flyers up on their fcebook pages, and I think I'm doing OK with it now, haha. The labels I often check are Headsplit, Me Saco Un Ojo, Extremely Rotten, Caligari, Parasitic, Dark Descent, Dread, Xtreem, Dismal Fate... And also I keep in contact with some bands and we get some new stuff from trading.
18. What are the next plans with ANATOMIA? Something to announce to the morbid readers? Thanks for the answers.
Yes as I already mentioned earlier, our new album is in the works and it is coming out from Me Saco Un Ojo Records/Dark Descent Records around by the end of this year 2020 or early 2021. Just keep an eye for our new releases as we have many plans for 2021 onward as well. Thanks for reading this interview, and thanks for this interview, Gabriel. Stay safe to you all during this world pandemic crisis!

Bandcamp: https://anatomia.bandcamp.com
Instagram: https://www.instagram.com/anatomia_jp
Facebook: https://www.facebook.com/ANATOMIA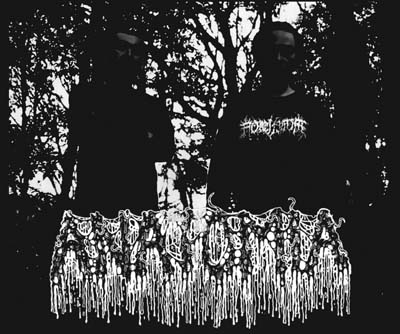 >