----------------------------------------------------------------
INDEX INTERVIEWS GUESTBOOK
----------------------------------------------------------------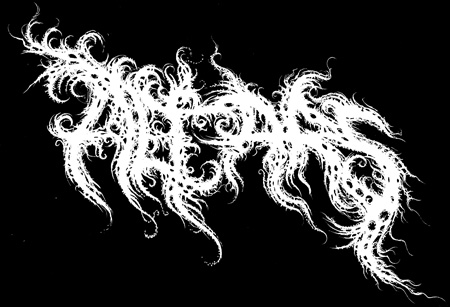 ABSTRACT VIRULENCE FROM AUSTRALIA
1. Hello. To begin with can you write a summary with the important moments from the existence of ALTARS?

LF: Altars was conceived late 2005, Cale (Vocals/ Bass) and myself (Guitar) began writing music together. After some searching Alan (drums) and Jon (Bass) joined the fold.

CS: Most recently the addition of bass (after Jon's departure, 2011) to my position in the band has developed the sound to a new level.

AC: A string of supports for acts like Cannibal Corpse have been a highlight, as well as our demo & split releases (08/09).



2. The two songs of your last promo sound very obscure, more than what we are used to in the Death metal world. Is this a temporary materialization of your music due to a raw and unpolished recording, or we shouldn't expect something different on your forthcoming full-length album? What more could you say about the content of this coming recording for the readers could have a better idea?

CS: Obscure is a good word. I know I desire the production to be almost as important as the songs themselves. It must convey a sense of suffocation and claustrophobia. Technically, I expect the production on the album to be better than this promo, but still with an overwhelming shroud of darkness. The music is just what it is. It's what we create, sometimes with no thought, only impulsive reactions, other times with conscious planning to get the most accurate feeling we wish to produce.



3. Could there be typically Australian metal influences in your sounds, and if so where would it locate? Many peoples would think about "War metal" once mentioning Australian metal, but I would rather point old Death metal or early brutal death bands such as Abramelin/ Acheron, Misery, perhaps Neuropath, maybe Manticore, or even Encabulos which came a few years later... Could some of these be an ingredient in your sounds?

CS: I draw influence from good music, and you have mentioned some good music. For me, inspiration can come from not just great music, but also many non-musical elements. Sometimes a particular feeling or vibe can be the catalyst for intense creativity. 'Husk' was written in one session when I was unavailable to attend. Something clicked that night between Lewis and Alan and the song just spewed forth in a very short period of time. Hopefully it wasn't my absence that caused it.

LF: I'm a huge fan of our countries musical output. Australia is very much a melting pot of genre's stemming from various countries, however once melted down there is a certain inherent Australian ugliness that is present in Australian Death Metal.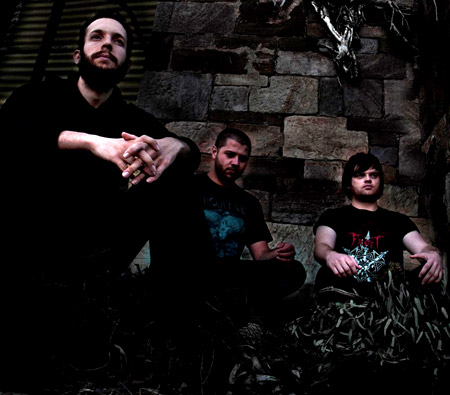 4. Is there a particular reason for your band name stands for several, and not an only altar? (More than a single altar could have more effects on a "magical" or spiritual point of view?)

CS: It's a good word. A strong single word provokes connotations which a group of words may not. It might also be a simple inspiration from Altars of Madness.



5. To inspire ourselves from some modern websites, it might be a good idea for you to choose some keywords from the following list, to help peoples have a clearer picture of the ALTARS world:
Smoke, fog, turbulency, flood, black stone, cavern, catacombs, accelerated, catastrophe, surgery, hospital, blood, semen, transmigration, magic, spiritual, carbon, burning, lunar, gore, sodomy, animals, cemetery, infraworld, retro, traditional, modernist, brutality, atmosphere, doom, cadaveric, stress, ambivalence, schizophrenia, gloom, cinderblock, train crash, cosmos...

CS: It's hard to say, really. Turbulence is apt; I take some lyrical stimulus from weather and its various phenomena. I believe our music churns forth with a feeling of intense cyclic force. Words seem almost antithetic to music, however. They are different languages sharing very little relativity. I'd just tag us as 'death metal'.



6. The songs from your first demo released in 2008 are quite different from your newer compositions. It was simpler, and contained more regular old Death metal beats. Did you rework some of these songs for it shall fit better the new ones during gigs? (Some might even be totally different?) Or you might focus only on newer songs, since you have enough material to play for an hour or something? How do you consider these older songs with a few years of distance?

CS: The music we create is a snapshot of how we manage our inspiration at a particular time. Those previous songs were the best we could do. I think they are great songs, but not necessarily relevant to the music we wish to create now. As the band is together for longer, we will further develop our skills for creating music, and thus the sounds will change. We will surely pick up new influences along the way, but ultimately the changes in the music will primarily be our evolving capability to better realize the ideas we have within.

LF: In regard to the Guitars, a large majority of that material was written when I was 17. On both a personal and musical level I have developed a huge amount since then. Currently my focus is to be as expressive with one Guitar as possible.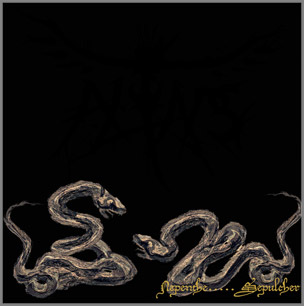 7. In december 2009, a split CD with ALTARS and TZUN TZU was released by Advoco Terra Sonitus. Apparently this label didn't release other records and their website is dead. Did you release this record yourselves under some kind of "imaginary" label name, or was it someone else involved? The gathering of the two bands wasn't a bad idea, since both procreate a strange kind of Death metal... Have you got some news of TZUN TZU and what could you tell us about them?

LF: Advoco Terra Sonitus was in fact myself. The Tzun Tzu/ Altars split was originally set for release on a 7" vinyl by a now defunct label, and when the label collapsed I chose to release it myself.

CS: Tzun Tzu is a great band and features very nice people. I enjoy their music and company immensely. Without their support, we would almost certainly be worse off. I would like to publicly thank them for their help.

AC: I recently joined Tzun Tzu on drums and we're currently working on an upcoming split with an American death metal band.



8. You seem to be pretty shy guys. How do you handle the fact of playing such extreme music in the eyes of unconcerned peoples such as your boss, colleagues...? I mean it's not convenient Death metal and your compositions conveys quite an amount of darkness and intensity that could be quite shocking...

CS: I don't push my music into the face of anyone. It's highly unlikely people would pick us for members of a 'dark' death metal band, and I am fine with that. The feelings that Altars create are left in the music, and nowhere else. Whilst I have no judgments on those who live their music, it is simply not for me.

LF: This doesn't bother me, If people are interested that's great but that's entirely up to them.

AC: I just don't tell people unless they ask.



9. There's something like an old school Death metal trend in Europe, especially in the northern countries. Do you feel this phenomenon in Australia, I mean apart from connecting on the web would you see it in your national metal scene? (For example bands somewhat changing their style, or some peoples turning to the paroxysm of Death metal die hards, while it was only about another genre for them…)

CS: Dark death metal certainly seems to be en vogue in Australia, and that is fine. I don't get offended by a band changing their sound, especially if it produces quality music. People change all the time, so it would be contradictory to expect their music to remain the same.
I really enjoy Australian death metal and I have loved playing with and watching many great bands.

LF: Australia is very much a country that has roots deeply set in old school Death Metal. We continue to create music that is simply the way we want it to be.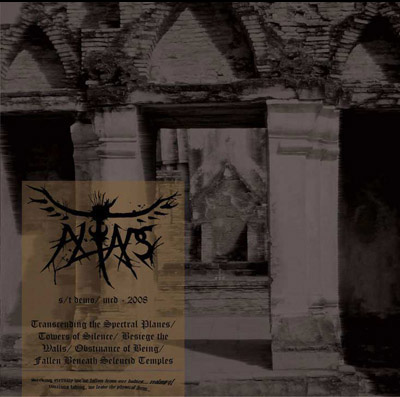 10. I noticed thanks to the easier communication and spreading of information in modern years, the musical differences between bands from this and that country tend to decrease. Of course there are still many different metal genres, but it could be harder to say if a group comes from France, Usa or Greece for example. Would you say some Australian music trademarks remain, or your national scene is rather composed of a melting pot from various "international" metal genres?

CS: Lots of Australian bands share members so it is understandable that there are certain 'Australian' idiosyncrasies. I strongly feel that many Australian bands have a unique quality that other bands do not. This quality doesn't suggest they are better than other bands; it just results in a noticeable trait which separates them from the music of other countries. Ultimately music is created by people, and despite all of the influence and music sharing which has developed from the internet, these people are still subject to the environment in which they live. And Australia is certainly a unique environment.

LF: As I mentioned earlier I think Australia certainly is a melting pot, however out of that there are certain traits and characteristics that are uniquely Australian that is present in our countries music.



11. A couple of years ago I could read some issues of Australian paper zines, there was Vomitose, Depth Charge, Devoured Death, Evil Semen and few others. Right now, from memory I could only quote Slays for days, but it contains as much metal than other underground genres.
Are you aware of what happens in Australia on the printed side of things? Are you a paper zine enthusiast, or don't feel particularly concerned (After all there are so many infos online, that some peoples could easily " surrender")

LF: I quite enjoy 'zines, unfortunately there aren't too many in Australia currently. A few years ago there were still some really good and even new 'zines in action however I wouldn't be able to recall any that are active as we write this. Being a smaller country, there is simply a limited audience for them here.

CS: I am naive when it comes to zines. I read forums, mainly NWN for the darker stuff and SMN for other styles.



12. What can you tell us about your forthcoming projects? This question is free, so you can speak about the subjects you wish, and then conclude...

LF: With the writing process complete, we're preparing to record our debut album in January 2013 and seeking out interested parties in assisting with its release.

CS: A project of mine called Monomakh is soon to be released on cassette, you can download or listen to the digital version of the release here: http://monomakh.bandcamp.com

AC: Apart from Altars and Tzun Tzu I'm involved in a few other projects, namely Winter Vault and Sarsekim (with ex-Altars bassist Jon), as well as Ast Voldur.

Altars is:
Cale Schmidt - Vocals, Bass
Lewis Fischer - Guitar
Alan Cadman - Drums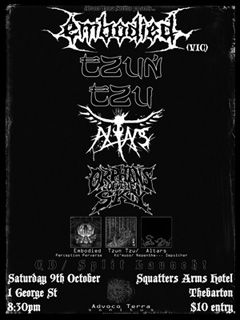 Web page: http://altarsdeath.bandcamp.com
>