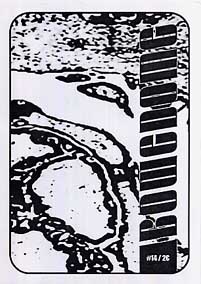 BOWEDOME newsletter.
Here's an one page A4 newsletter with some reviews, some news and a GERBE OF LIFE interview. The stuffs reviewed are varied in an extreme metal style.
The page looks as if it was proprinted and it's being folded in 4. Looks nice but some more content would be welcomed.
C/O Sami Pärssinen, Lakkaharjunti 7, 35500 Korkeakoski, FINLAND.
Email: bowedome@hotmail.com